Fieldwork
The Danish Archaeological Expedition to Iraq has conducted five seasons of archaeological research on the Rania Plain. Our work on the plain began with an excavation season in the autumn of 2012 following a ten day visit to the province of Sulaymaniyah in February.
The project is a combination of an excavation of the twin sites of Bab-w-Kur ('Father and Son' in Kurdish), a regional settlement survey, and various supporting investigations including the excavation of soundings and geological coring undertaken at a selection of mounds on the plain.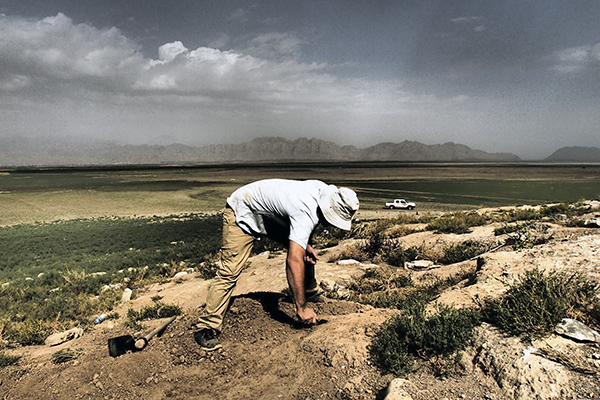 Excavation of the monumental building on top of Bab (the "father") in autumn 2015 (Photo: Herik Brahe 2015).